Don't hesitate to

CONTACT US,
one of our skilled experts will answer your questions and advise you on the best forklift model
to meet your specific needs.

TYPES OF EQUIPMENT:
Cushion Tire Electric Forklifts, 3,000 lbs to 6,000 lbs capacity
Cushion Tire Propane Forklifts, 3,000 lbs to 6,000 lbs capacity
Pneumatic Tire Propane Forklifts, 3,000 lbs to 6,000 lbs capacity
Reach Trucks (narrow aisles)
Leasing is a convenient method of financing the acquisition of equipment. Leasing consists of a lease for a fixed period of time, usually between 2 and 5 years, followed by an option to purchase.
Retention of your valuable capital
Ease of acquisition
Preservation of your lines of credit
Simplified budget planning
100% financing
Protection against equipment obsolescence
Flexible conditions and payment schedule
Self-financing
Quick and easy invoicing
Tax benefits

AN INVENTORY INCLUDING ALL THE LEADING BRANDS: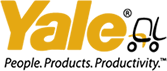 PROUD DEALER OF:


CVC LIFT


SALE
USED
Buying a used forklift saves you money. Thanks to our regularly inspected fleet, you will save at least 30% of the price of a new one, while enjoying a reliable forklift for years to come!
NEW
We carry several new models in stock and a wide variety of models are available to order on demand. Quick financing is available if needed. Take advantage of the peace of mind that comes with our complete support and assistance throughout the entire acquisition process.
The most popular brands
A complete and wide-ranging inventory
From small to medium and large tonnage capacity
For small and large budgets alike
Our inventory will satisfy your needs whatever they may be!